Physical Education Teacher
Courses Taught:

K-6 Physical Education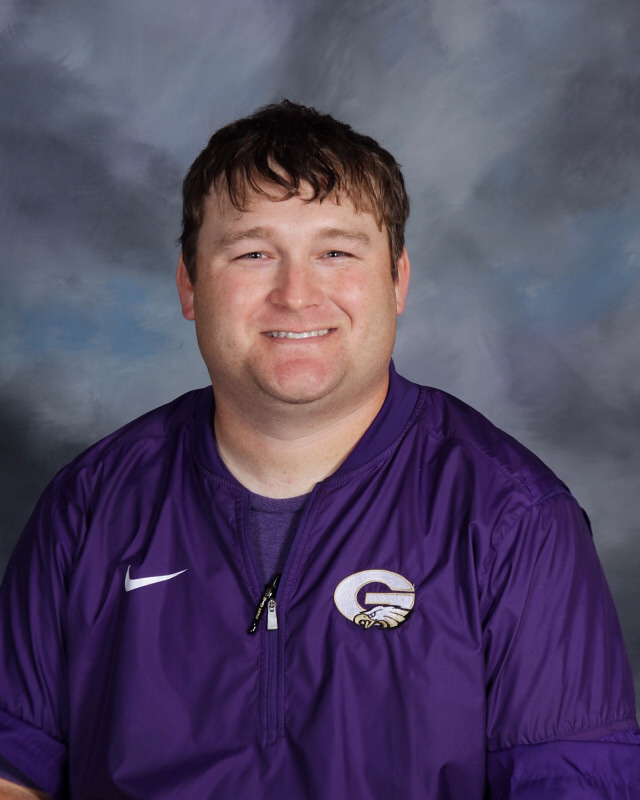 Coach Kimbro is the Physical Education Teacher at Goshen Elementary as well as the defensive line coach for the varsity football team and head JV baseball coach. He graduated from Fort Dale Academy in 2004 and from Troy University with a Bachelor's in physical education in 2009. He previously taught high school PE and coached varsity inside linebackers and was the head JV baseball coach at Greenville High School. Coach Kimbro is married to Tiffany (Burkett) Kimbro where they have a daughter name Charley Kimbro. They are members of Good Hope Baptist Church in Troy, Alabama.
EDUCATION:
Graduated High School Fort Dale Academy 2004
Graduated Troy University 2009
EXPERIENCE:
Greenville High School Physical Education Teacher 2012-2013
Goshen Elementary School Physical Education Teacher 2013-present
Assistant Football and Head JV Baseball Greenville High School 2012-2013
Assistant Football and Head JV Baseball Goshen High School 2013-Present
Kindergarten-2nd grade
will develop non-locomotor and locomotor skills

work in groups during stational time

learn different exercises that will help increase cardio endurance.
3rd-6th grade
develop sportsmanship skills while working as a team during team sports

learning different skills involved in team sports.

learn how to be healthy and physically active

team building
On days that students have PE they should be dressed appropriately: athletic type shoes, and pants preferred; blue jeans and a tee shirt will be fine, but no sandals or flip flops. I'm looking forward to a great year GO EAGLES!!!!